PHA Receives Highest Accreditation for a Second Time
Posted March 14th, 2022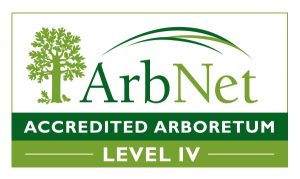 The Polly Hill Arboretum has been awarded a Level IV Accreditation by The ArbNet Arboretum Accreditation Program and The Morton Arboretum. ArbNet is the only global initiative to officially recognize arboreta at various levels of development, capacity, and professionalism. PHA is also recognized as an accredited arboretum in the Morton Register of Arboreta, a database of the world's arboreta and gardens dedicated to woody plants.
"This ArbNet designation is a high achievement standard and something we have put years of effort into. We are pleased for this recognition as it is indicative of a high-level plant science organization making a significant impact locally, nationally and internationally," says PHA Executive Director Tim Boland. "Our founder Polly Hill would be very pleased with this recent announcement and our Board, staff and membership share the joy in this accomplishment."
PHA received a level IV rating, the highest available, for the first time in 2017, in recognition of our commitment to the health and diversity of our trees, and we are thrilled to once again qualify for level IV accreditation. Level IV has been achieved by fewer than ten percent of accredited botanic gardens and arboreta, and is uncommon for a garden of our size. Arbnet was established in 2011 by the Morton Arboretum of Lisle, Illinois, to support the work of arboreta to save and plant trees. The review is carried out by a diverse group of panelists from U.S. and international arboreta, and at this time Arbnet has accredited 511 arboreta in 37 countries.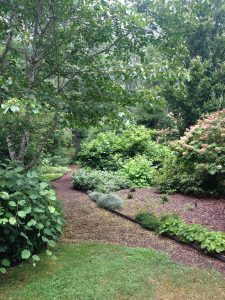 What makes a level IV arboretum? One key element a master plan that guides collection development and outlines opportunities for expansion. Another critical planning document is a collections policy. Our guiding philosophy is to determine through experimentation the best plants to cultivate on Martha's Vineyard; recognizing both our space limitations and local cultural conditions, we target well-adapted plants. Our collections policy informs plant acquisition and removals.
The level IV accreditation also recognizes our well-qualified staff and our commitment to managing our plant collection for the purpose of conservation, in addition to supporting the Global Trees Campaign, the only international program dedicated to saving the world's threatened tree species. Who would have imagined when Polly Hill first started planting trees from seed in 1958 that 50 years later nearly 20 percent of all tree species worldwide would be threatened with extinction? PHA is dedicated to protecting these vulnerable trees. We plant and study trees, but we want our work to have deeper impact. We do this through research, education, and community outreach, including growing trees from seed and sharing our results. We are grateful for the support of our members, donors, volunteers, and visitors for helping us to carry out this work.