Notice: The PHA grounds will be closed Saturday 3/28 from 8am-12pm for building maintenance and deer repellent spraying. We apologize for any inconvenience. The Arboretum will have periodic temporary closures over the next several weeks. When closing, we will send out an email and post a notice on our website. Signs will also be posted at the entry of our Visitor Center lot during closures.
A Message from the Polly Hill Arboretum—information regarding the COVID-19 pandemic:
Enjoy nature while keeping safe! Our grounds are open, but all buildings (including restrooms) are closed to the public until further notice. We invite you to visit our grounds but ask that you please follow current medical and epidemiological advice that recommends keeping at least six feet from other individuals. Please CLICK HERE for more information.
Welcome to the Polly Hill Arboretum
The Polly Hill Arboretum, a Martha's Vineyard horticultural and botanical landmark, was developed by the legendary horticulturist, Polly Hill (1907-2007). Here in 1958, Polly began an arboretum by sowing a seed, eventually bringing 20 acres under cultivation while preserving 40 additional acres as native woodland. Established in 1998 as a not-for-profit institution the Arboretum is devoted to the cultivation and study of plants and the preservation of the character and magic of this tranquil landscape.
Rare trees and shrubs from around the world are set among stone walls, meadows, and fields, including Polly's famous North Tisbury azaleas, the national stewartia collection, camellias, hollies, rhododendrons, crabapples, conifers, magnolias, and many more. The kousa dogwood allee, perennial border, monkey puzzle tree, and the Julian Hill magnolia are favorites with visitors.

The Perfect Vineyard Gift—The Henry Whiting Map of 1850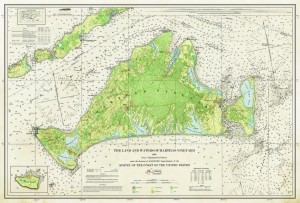 In 1850 Henry Whiting, a distinguished topographer and co-founder of the MV Agricultural Society, created a detailed map of the Vineyard. A new version of this historic map was developed by Dr. David Foster and associates at Harvard Forest and is available for purchase, with proceeds benefiting the Polly Hill Arboretum research fund. Informative brochure included. (22 x 32 unframed).
$50 (+$5.99 shipping and handling if mailed from PHA). Sales tax applies. Call to order: 508-693-9426. Read more about the map here
Plant Selection Guide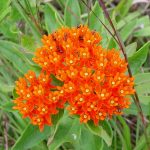 Need help finding the right plant for your landscape and site conditions? Check out our web-based searchable plant selection guide. Searches are based on site conditions, native region, plant type and plant characteristics. Each category has more detailed options, allowing your search to narrow down plant options for each location.
Read more about the guide here
Arboretum Explorer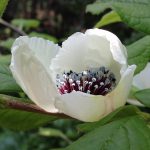 Search for plants in the Arboretum's collection, view plant locations on an interactive map, and see plant photographs in flower or fruit! This program is both desktop and mobile-friendly, allowing you to access information from your home or with a mobile device while touring the grounds. Plants can be found using the common or scientific name, plant family, country of origin, or location on the Arboretum grounds. Arboretum Explorer has the added benefit of drawing data directly from our collections database, so the information will always remain current. We are eager to hear visitor feedback on this new offering! Click here to open Arboretum Explorer
PHA Weather Station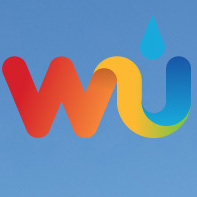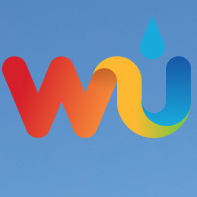 Interested in West Tisbury weather information? Polly Hill Arboretum has its own weather sensor! Our sensor, which resides in the Arboretum's north field, is located to maximize wind and rainfall accuracy. Latitude / Longitude: N 41 ° 23 ' 47 ", W 70 ° 40 ' 39 " Elevation: 33.
Click to view our station on Weather Underground.

Proud Member of APGA