Welcome to the Polly Hill Arboretum
The Polly Hill Arboretum, a Martha's Vineyard horticultural and botanical landmark, was developed by the legendary horticulturist, Polly Hill (1907-2007). Here in 1958, Polly began an arboretum by sowing a seed, eventually bringing 20 acres under cultivation while preserving 40 additional acres as native woodland. Established in 1998 as a nonprofit institution, the Arboretum is devoted to the cultivation and study of plants and the preservation of the character and magic of this tranquil landscape.
Rare trees and shrubs from around the world are set among stone walls, meadows, and fields, including Polly's famous North Tisbury azaleas, the national stewartia collection, camellias, hollies, rhododendrons, crabapples, conifers, magnolias, and many more. The kousa dogwood allée, perennial border, monkey puzzle tree, and the Julian Hill magnolia are favorites with visitors.
Winter Programming is Here!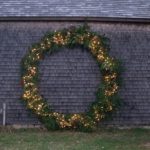 Visit the Events Calendar for a full list of Arboretum programs including winter tours and guided forest bathing!
Virtually Engage with the PHA Plant Collection using the Arboretum Explorer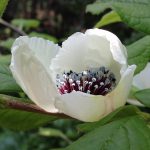 Search for plants in the Arboretum's collection, view plant locations on an interactive map, and see plant photographs in flower or fruit! This program is both desktop and mobile-friendly, allowing you to access information from your home or with a mobile device while touring the grounds. Plants can be found using the common or scientific name, plant family, country of origin, or location on the Arboretum grounds. Arboretum Explorer has the added benefit of drawing data directly from our collections database, so the information will always remain current. We are eager to hear visitor feedback on this new offering! Click here to open Arboretum Explorer
Visitor Center and Plant Sales Reopens in May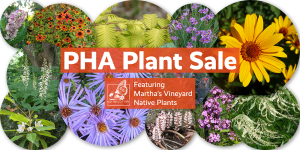 The Visitor Center and Plant Sales are closed for the season, reopening on Saturday, May 25, 2024. The grounds remain open year-round, sunrise to sunset unless noted otherwise.
Staff Housing Initiative – Campaign Fundraising Complete!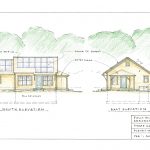 After several years of thoughtful consideration and strategic planning toward solving our housing challenges, PHA completed two staff houses on campus, and your support helped us meet this challenge! We are grateful for our members, supporters, and the Island community who are helping secure the future of the Polly Hill Arboretum.View the staff housing case statement
Plant Selection Guide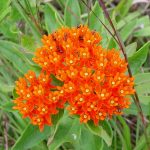 Need help finding the right plant for your landscape and site conditions? Check out our web-based searchable plant selection guide. Searches are based on site conditions, native region, plant type and plant characteristics. Each category has more detailed options, allowing your search to narrow down plant options for each location.
Read more about the guide here
Beech Leaf Disease (BLD)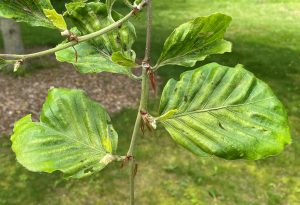 This past May, arboretum staff discovered (BLD) Beech Leaf Disease in our collections and natural areas.
To read more about the disease click here.
Proud Member of the APGA: