Plant Selection Guide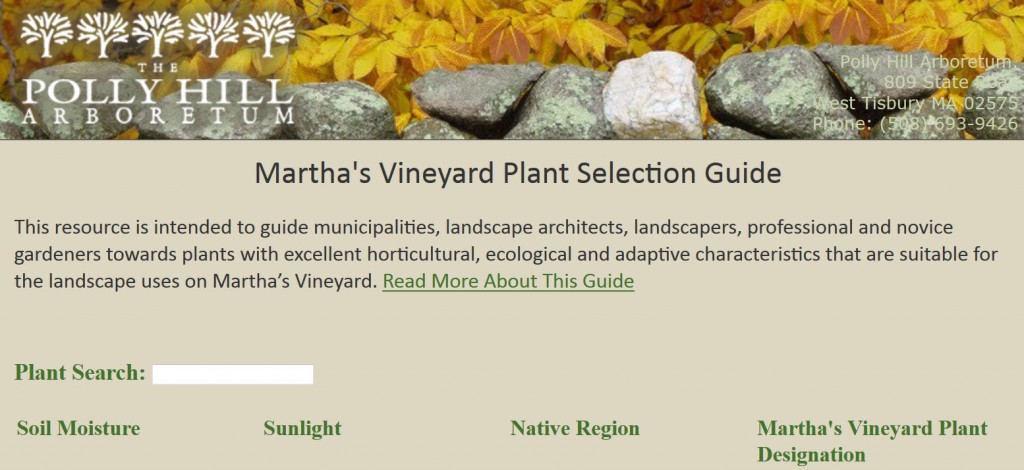 Need help finding the right plant for your landscape and site conditions? Check out our web-based searchable plant selection guide. Searches are based on site conditions, native region, plant type and plant characteristics. Each category has more detailed options, allowing your search to narrow down plant options for each location.
This resource is intended to guide municipalities, landscape architects, landscapers, professional and novice gardeners towards plants with excellent horticultural, ecological and adaptive characteristics that are suitable for the landscape uses on Martha's Vineyard.