Youth Education
ARBORETUM SELF-GUIDED ACTIVITES
LEARNING FROM HOME RESOURCES
PHA provides resources for students, teachers, and parents who are interested in continuing nature-based learning throughout the summer. This is a wonderful time to get outdoors and explore the natural world. We hope these activity ideas will spark the imagination and convince you that all of us can be citizen scientists. Have fun, and share what you've learned and created with us:
You can email photos and stories to [email protected] Or tag us on social media: Instagram: @pollyhillarb & Facebook.com/pollyhillarboretum, Twitter: @pollyhillarb.
All activity sheets are PDFs that can be viewed online or easily downloaded and printed on 8.5×11″ paper:
FIELD STUDY PROGRAMS FOR SCHOOL GROUPS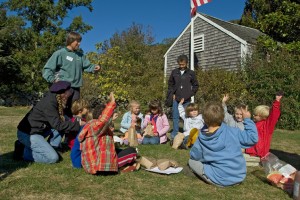 PHA Youth Education Programs are free to Vineyard elementary schools and closely adhere to MA Curriculum STEM Standards and Practices in Science. Each program combines an in-school lesson followed by a field trip to the Arboretum and is open to children of all learning abilities. The education program strongly believes that every student of MV is a scientist. The programs involve looking closely, asking questions, making collections, discussing, drawing and interpreting. The classroom visit gives every student hands-on time with plant materials, models, photos and uses appropriate scientific tools. The arboretum visit provides an outdoor laboratory of discovery. The field trip focuses on the classroom lesson and small groups experience the historic landscape, buildings, plants, animals, birds and insects, sounds and smells that create a special sense of place. Polly is no longer with us but she still provides inspiration by her great love of experimentation with plants and her ability to think outside the box. In her words ~ Educate yourself. Learn. The learning is the fun.
Spring programs are offered mid-April through mid-June. Fall programs are offered mid- September through mid-November. Each program provides a one hour classroom pre-visit followed by a field trip to the Arboretum. During the arboretum visit for all programs, classes are divided into small groups. With volunteers and staff, students walk and inspect trees and plants with a focus of what was studied during the classroom visit. Students also observe the landscape, animals, birds and insects. At the end of the visit, students visit the FAR BARN and examine and discuss their collections and draw. All field study programs are free and are conducted in the fall and spring on weekdays from 8:30-12:30.
TEACHERS: Download our Youth Education Programs Brochure here. If you are interested in incorporating this material into your curriculum or scheduling a lesson and field trip at the Arboretum, contact Education Coordinator Jenna Zier at: [email protected]
VOLUNTEER AS A SCHOOL GUIDE. What a wonderful way to work with children, enjoy the Arboretum and meet new friends who enjoy the outdoors as much as you do. If you are interested in helping out please email us at [email protected].
Read more about our programs in a recent article from our newsletter: Kids in the Arboretum: The Best Day Ever!
A PUBLIC GARDEN FOR ALL TO LEARN IN AND ENJOY
The Polly Hill Arboretum belongs to all of us who live on Martha's Vineyard. Polly has left a wonderful treasure for us to enjoy. Student scientists of all ages are encouraged to visit the Arboretum with family and friends. The grounds are open to the public year-round from sunrise to sunset providing us with a wonderful outdoor classroom. Bring your journal, sketchpad, paints and camera and discover what this special place has to offer. Come often as each new season has different exciting things to see!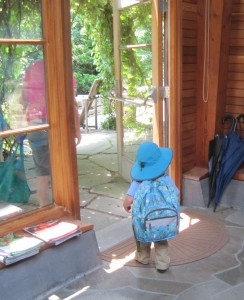 FAMILY EXPLORER BACKPACKS: The Arboretum is the perfect place for families to discover nature together, and our new Family Backpack Tour will help make this experience more fun and informative. These self-guided educational backpacks, available at the Visitor Center, contain a self-guided educational Arboretum map, field guides, magnifying glasses, sketch pads, and other materials to engage the entire family in nature studies during their visit.