Internships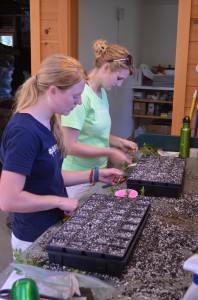 Notice: All hiring is on hold because of operational limitations due to the coronavirus. If you would like to submit an application for future consideration for one of our internships, you may send it to [email protected].
The Polly Hill Arboretum offers two distinct internship opportunities to students interested in pursuing careers in the fields of ornamental horticulture, public horticulture and other closely related fields. Each year the Arboretum offers two 12-week summer horticulture internships and one nine-month curatorial internship.
For more information about our internship program view, One Seed at a Time, a video production by Marnie Stanton, funded by the Edey Foundation.
Summer Internships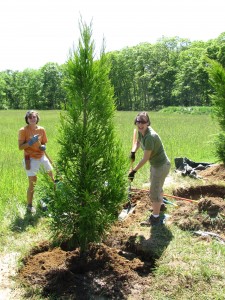 Summer horticulture interns participate in all aspects of maintaining the Arboretum's diverse living collection and grounds. Interns are exposed to a wide range of experiences through hands-on training and demonstrations, attending Arboretum sponsored classes and workshops, and going on field trips to other public and private gardens.
Summer internships are 12-week positions and are flexible in regards to start date, although mid-late May is ideal. Interns work 35 hours per week and are paid an hourly wage of $12.75 per hour. Housing is provided at the nearby Hoft Farm (owned and managed by The Nature Conservancy) where interns from other organizations also live in the convivial atmosphere of the restored farmhouse.
Interns participate in and are trained in a wide array of skills including pruning, planting, weeding, mulching, mowing, watering, propagation, greenhouse and nursery management, safe use and handling of small landscape equipment, plant identification and basic arboricultural techniques. Interns also staff the visitor center one day each week and lead occasional tours.
Curatorial Internship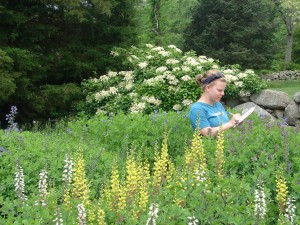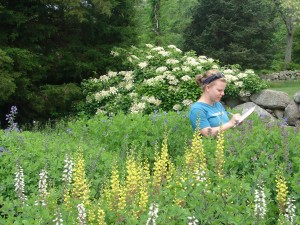 The curatorial intern participates in all aspects of collections management and is an ideal opportunity for an individual seeking to advance their career in public horticulture. This internship allows the intern to gain a more in-depth understanding of and experience in managing and curating a diverse living collection through involvement in documentation of the living collection using IrisBG plant records software, plant labeling and mapping, hands-on maintenance of the living collection, plant propagation, greenhouse and nursery management, and interacting with the public and volunteers.
The ideal candidate for this position will be a graduate of a four-year college horticulture program. Priority will be given to applicants with a strong interest in public horticulture and in curation and living collections management.
This is a nine-month internship and is flexible in regards to start date though March is ideal. The collections management intern works full-time 35 hours per week, Monday through Friday, and is paid an hourly wage of $16.00 per hour.

Application Instructions:
A complete internship application will include a cover letter, resume, and list of three professional references formatted into a single '.pdf' file.
The 2021 Curatorial and Summer Internships has been postponed until further notice.
Reflections from Past Interns
"Staff are open to questions and willing to answer anything. I was amazed by the level of engagement." – T.Y. 2014 Summer intern
"The internship was flexible enough to allow existing skills and knowledge to be refined and at the same time allowing new skills to be cultivated" – J.M. 2012 collections management intern
"I appreciate everything everyone at PHA have taught me and shared with me this Summer…I hope to spread the passion and dedication to horticulture that Polly started." J.J. 2012 Summer intern
"This rare opportunity has allowed me the unique ability to apply the range of skills and knowledge I have accumulated in the classroom in a professional environment, while at the same time acquiring new ideas and training." – E.H. 2008 Summer intern
"It was amazing how much more confident I have become since the beginning of the summer and how much knowledge I have acquired through working daily at the Arboretum, through evening lectures and also through the trips we were able to take." – A.H. 2005 Summer intern
"Staff did an excellent job of taking an interest in not only teaching how, but more importantly why things need to be done the way they are." – A.S. 2000 Summer intern
"A nice balance was achieved between hands-on work, educational activities, public interaction and administrative duties." – L.M. 1998 Summer intern