A Walk Through Imagination
Title:
A Walk Through Imagination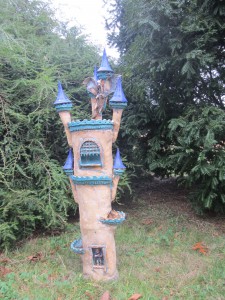 Date:
Wednesday, August 7 thru mid-August
Description:
Don't miss A Walk Through Imagination, a project by potter Bill O'Callahan and puppeteer Robin Tuck. Robin's story, The Mysterious Forest of Dreams, will lead you on a tour through the magical landscape at the Arboretum. Along the way Bill's whimsical sculpture helps tell the story of the mythical voyage of the people known as the "keepers of the plants" A charming exhibit for young and old alike. The sculptures will be on display from Wednesday August 7 through mid-August. No fee.