Polly Hill Arboretum Plant Sale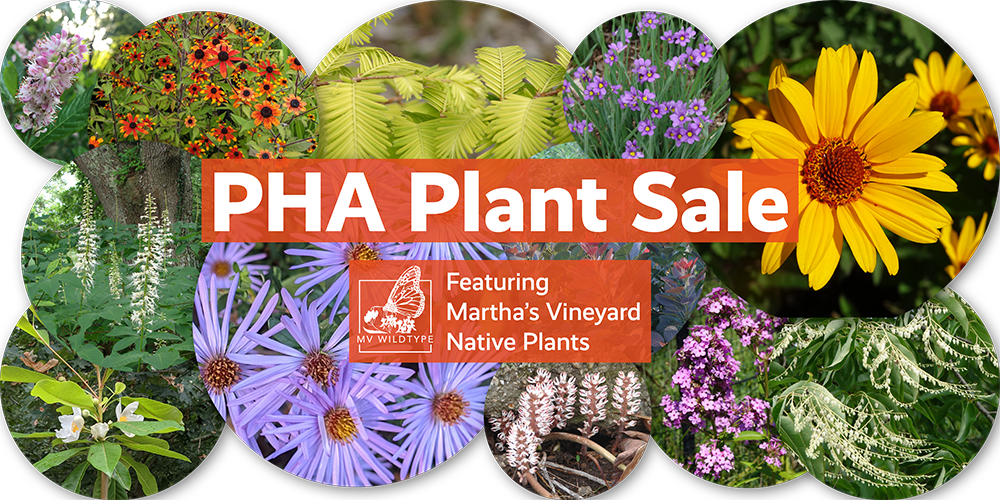 The 2022 PHA Plant Sale will open for the season on Saturday, May 28.

The PHA plant sale is open daily 9:30am-4pm late May through mid October (except during special closures, which are posted on our calendar).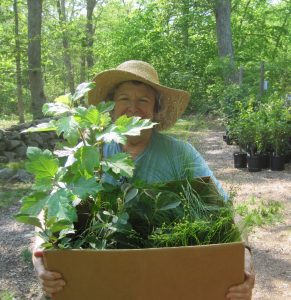 Spring Plant Sale Opening Day
Saturday, May 28, 9:30am-4pm
(staff on hand till 2pm)
The Polly Hill Arboretum Visitor Center and Plant Sale Area open for the season on Memorial Day weekend. PHA staff will be on hand Saturday from 9:30am-2pm to answer questions about the selection of wildflowers, trees, shrubs, and perennials available. These plants, many of which are Polly Hill introductions or Island natives, are chosen for their superior qualities and adaptability to our local climate. After shopping, stroll through the grounds on a self-guided tour of the flowering trees and spring-blooming plants, or enjoy a picnic in our beech grove.
Thank you to everyone who supports the Arboretum through our plant sale!
Native Plant Landscape Plugs – Orders open June 6

In addition to our in-person sale, we are now offering MV Wildtype native plants sold as plugs via online order, seasonally.
Want to fill meadow, woodland, or wildflower areas with beautiful native plants? Landscape plugs, grown in narrow sleeves with a long 5″ root depth, are an economical way to add native plant diversity! With their small size, they will quickly establish in your garden.
Native plants provide important food and habitat for local fauna and pollinators, and increase the ecological health of your neighborhood. They also add beauty, interest, and resilience to your home landscape.
Mix-and-match species, sold in sets of 3 plugs for $14.99. PHA staff will pack your plugs in mulch, ready for planting right away. Come pick up your plants at your selected date/time. PHA members receive a 10% discount on plugs.
Check back soon for updates on our 2022 native plant landscape plug sale.
Plant information

Download a PDF of our publication, Plants Not Favored by Deer