CALENDAR OF EVENTS

Our Visitor Center is open daily Memorial Day to Columbus Day from 9:30am to 4:00pm.
Apr
21
Sat
2018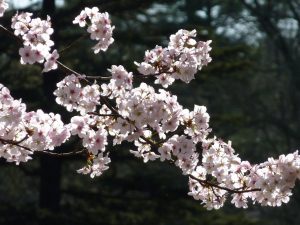 Japanese flowering cherries are one of the great highlights of spring and among the most beloved flowering trees. The Polly Hill Arboretum is pleased to welcome Tony Aiello, Director of Horticulture and Curator of the Morris Arboretum at the University of Pennysylvania, to give a lecture on these special trees. These trees have long been a captivating presence in Japan and throughout the U.S. since their introduction over 100 years ago. Tony will detail the introduction of flowering cherries into various locations in the eastern U.S. He has been using the Morris Arboretum's cherry collection as a model for preserving its horticultural heritage and at the same time providing best practices of veteran tree care. He has also been working with other botanic gardens in the northeast to identify, propagate, and share rare varieties of flowering cherries.
Apr
27
Fri
2018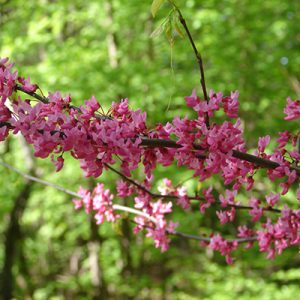 What better way to celebrate Arbor Day than to join the staff of the Polly Hill Arboretum for an afternoon devoted to trees! Join PHA Director Tim Boland to learn about the history of Arbor Day and the members of the genus Cercis—the beautiful redbud trees!
Tim's talk will be followed by a tree planting demonstration of the eastern redbud, Cercis canadensis. This demonstration will provide an opportunity to learn the best method of planting trees in your own landscape. We will wrap up the afternoon with a tree seedling giveaway of eastern redbuds.
The eastern redbud is a native tree of eastern North America, and a member of the legume family. Typically reaching 15-20′ tall in cultivation, they require a sunny location to thrive, and develop a vase-shaped habit with arching lateral branches. Redbuds are one of the earliest native trees to flower and their abundant pink-purple flowers are an annual beacon for spring's arrival.
May
3
Thu
2018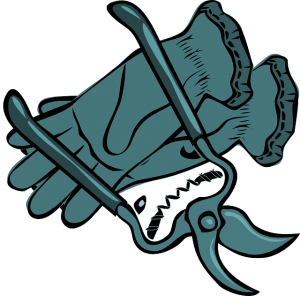 PHA Horticulturist/Arborist Ian Jochems will cover tree and shrub pruning techniques such as directional pruning, rejuvenation, and the three-cut method, as well as tool maintenance. Learn some basic plant physiology and how plant genetics and habits inform pruning choices. There will be in-class demonstrations and hands-on practice. Participants will also venture into the collection to observe how plants have responded to past pruning. Bring work gloves and safety glasses if you own them. Tools will be supplied.