UPCOMING PROGRAMS

Check our CALENDAR for this season's programs, or our calendar-at-a-glance

VISIT

Our grounds are open everyday from sunrise to sunset. Self-guided tour info is located in the parking lot kiosk. Tours by appointments. No dogs please, $5 donation, free for members and children 12 and under.
Welcome to the Polly Hill Arboretum
The Polly Hill Arboretum, a Martha's Vineyard horticultural and botanical landmark, was developed by the legendary horticulturist, Polly Hill (1907-2007). Here in 1958, Polly began an arboretum by sowing a seed, eventually bringing 20 acres under cultivation while preserving 40 additional acres as native woodland. Established in 1998 as a not-for-profit institution the Arboretum is devoted to the cultivation and study of plants and the preservation of the character and magic of this tranquil landscape.
Rare trees and shrubs from around the world are set among stone walls, meadows, and fields, including Polly's famous North Tisbury azaleas, the national stewartia collection, camellias, hollies, rhododendrons, crabapples, conifers, magnolias, and many more. The kousa dogwood allee, perennial border, monkey puzzle tree, and the Julian Hill magnolia are favorites with visitors.
Education Center and Botany Lab
This year's Fall Appeal is designated for the construction of our planned Education Center and Botany Lab and donations will be matched dollar for dollar by the Cedar Tree Foundation.
This education center and science facility embodies our mission to the fullest extent. The building will provide the space and equipment to advance our plant research and the climate-controlled indoor environment to extend our education programming year-round. Completing the building also honors the spirit of Polly Hill and David Smith, both who sought to share knowledge about plants through education, research, and plant conservation. Help us make this a reality!  Donate Now!
On February 13 we were awarded a Massachusetts Cultural Council Facilities Fund grant of $200,000, which will be generously matched by the Cedar Tree Foundation!  The Education Center and Botany Lab is now a reality! Watch for updates on its construction later this year.

Vanishing Acts: Trees Under Threat
March – June 2015
Visit Vanishing Acts, a traveling outdoor exhibit developed by the Morton Arboretum at PHA! This exhibit seeks to increase public awareness of the precarious future of the world's endangered trees. As the forests go, so go the trees. Experts are delivering new warnings that deforestation, plant diseases pests, and climate change are combining to dramatically reduce the amount and health of the world's forests and trees. Ten percent of all tree species are now threatened with extinction, officials say.
Visitors will embark upon a global journey, exploring compelling tree stores from around the world displayed on 15 panels. Many of the featured trees are planted on the Arboretum grounds.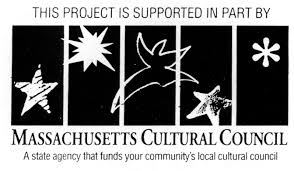 Join Our Mailing List