Solar Panel Tour and Open House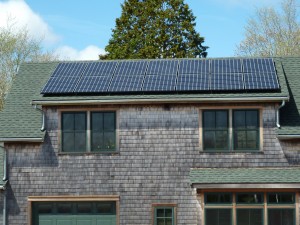 Title: Solar Panel Tour and Open House
Location: Polly Hill Arboretum
Date:  Wednesday, August 21
10am – noon
Description: This spring South Mountain Company installed solar panels on the roof of our Littlefield Maintenance building. These panels are up and running and generating 40% of the electrical needs for the entire arboretum!
Join us for this tour and presentation to learn more about solar panel installations. Representatives from South Mountain will be on hand to discuss how the panels work, what incentives exist for installation, financing options, and the products that are available for home installation. No fee.
South Mountain has offered to donate 1% of installation cost to Polly Hill for attendees that choose SMC as their solar
installer.