Martha's Vineyard Garden Tour
Title:
Martha's Vineyard Garden Tour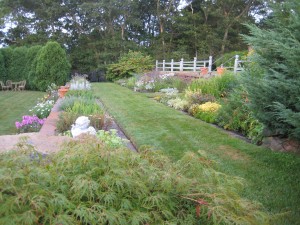 Location:
Polly Hill Arboretum, tour begins at PHA
Date:
Wednesday, July 17 9:30am - 3:30pm
Description:
Down dirt roads and hidden behind stone walls are some spectacular Vineyard gardens; join us for this special tour to visit a few. We will focus on Chilmark gardens with lunch included at the Beach Plum Inn, transportation provided as well. $145/$110 for PHA members. Non member price includes Individual membership at the Arboretum.
Itinerary
Please pre-register, space is limited             

SOLD OUT!