Introduction to Ferns
Title:
Introduction to Ferns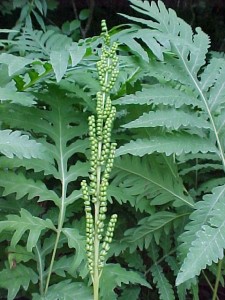 Location:
Polly Hill Arboretum
Date:
Friday, August 9 (continuation of August 8 class) 9am - noon
Description:
We welcome back Sheriffs Meadow Director of Stewardship, Kristen Fauteux, and Martha's Vineyard Land Bank ecologist, Julie Russell, for another in-depth study of Island plants and their habitats. Join them on another adventure into the wild, wet, woods and wetlands of the Vineyard, this time in search of ferns. Learn to identify and discover the biology of ferns in this 2 day workshop. We begin Thursday with a half day class at PHA then head into the field to find some ferns. Friday we continue our field exploration. $90/$70 for PHA members, $50 for professionals associated with Island land management or conservation organizations.
Class size is limited, please register in advance
. 508-693-9426