Ground Covers and Lawn Alternatives
Title: Ground Covers and Lawn Alternatives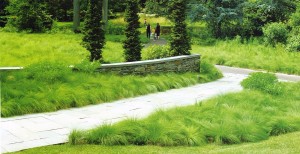 Date: Wednesday, July 10
7:30pm
Description: Groundcovers are a broad category of plants of many sizes, shapes and heights. They include a wide variety of plants, such as ferns, ornamental grasses, herbaceous perennials and even shrubs. Join horticulturist Dan Benarcik for this introduction to the use of groundcovers in our garden designs. Learn how to incorporate these plants into our landscapes for both garden aesthetics and to provide a sustainable alternative to a monoculture of turfgrass. Benarcik is a horticulturist at Chanticleer and teaches the groundcover course at Longwood Gardens Continuing Education Department.
Sponsored by Heather Gardens
$10/$5 for PHA members.