Botany of Beer
Title:
Botany of Beer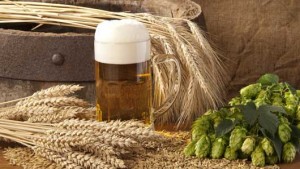 Location:
Polly Hill Arboretum
Date:
Saturday, July 27 3-5pm
Description:
Join PHA director Tim Boland and Scott Arboretum Educational Coordinator and beer enthusiast Julie Jenney for an afternoon of tasting, learning, and talking about beer. They will cover the botanical components of beer – plants from the grass family such as wheat and barley – but also the fruits, spices, and, of course, hops! Unique characteristics of various beers will be covered as well as the best food pairings and glassware to use. Through stories, humor, and a contagious passion for beer, Tim and Julie will discuss the many fascinating facets of one of the world's oldest prepared beverages – from the controversy over beer styles to the rise of craft beers and ancient brews. Several beers will be featured and snacks will be available during the tasting. $55/$45 for PHA members.
Pre-registration required; space is limited
. 508-693-9426