Witch-hazels—Harbingers of Spring
When:
February 22, 2020 @ 10:00 am – 11:30 am
2020-02-22T10:00:00-05:00
2020-02-22T11:30:00-05:00
Cost:
Free with $5 admission; Free admission for PHA members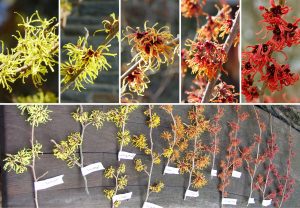 **Updated Description and Price**
Join PHA Executive Director Tim Boland for a tour of some of the most unique and beautiful early spring blooming plants. They can bloom in mid-winter or well before the vernal equinox and can extend their delicate and fragrant blooms for several weeks before withering in warmer temperatures. Among the many unique features of the group are flowers that unfurl in warm daylight and recoil before nightfall. These large-sized shrubs or small trees can also have beautiful fall foliage color. Learn about witch-hazels' natural history, cultivation, and the diversity of cultivated varieties for gardeners to choose from.