Adult Education
We are proud to bring high-caliber speakers to the Vineyard every summer and would like to thank our friends and sponsors, Bartlett Tree Experts,  Donaroma's Landscape & Nursery Services, Heather Gardens,  Middletown Nursery, and S.B.S. The Grain Store for their generous support of our lecture series.
Program line-up for 2015
This season's programming features great speakers and many workshops, tours, and classes. Many talks will focus on tree conservation and seeds. Ned Friedman, director of the Arnold Arboretum kicks off our summer lecture series in early June with his talk on the evolution of trees. Author Richard Horan takes us on his journey of seed collecting at famous authors homes, Peter Crane delves in to the history of the ginkgo tree, and Quarry Hill director Bill McNamara shares his plant collecting adventures to save endangered trees around the world. Our own Tim Boland, Ian Jochems, and Tom Clark will share stories of their respective trips to the Ozarks and the American Southeast in search of endangered tree seeds as well.
For full listing check our Calendar-at-a-Glance
For detailed listings go to Programs and click on the event on the calendar
To let us know what you think of our programing please contact us at [email protected]
Family Book Series
Every Tuesday in July and August, 10:30am
Relax under the shade of a tree and enjoy summer with your family while listening to a story read from a nature-based children's book by one of our volunteers. A simple walk or activity related to book will follow. Books will be selected for children 3-8 years old, although all ages are welcome! Bring a small blanket to sit on; rain location is the Far Barn. No Charge. Children must be accompanied by an adult. Pack a picnic lunch and extend your visit…
Drawing from Nature
Every other Thursday from July 9 through September 17, 9:30am – noon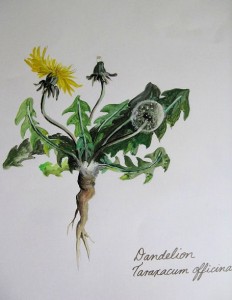 Develop the confidence and skill to render the wonders of the natural world with artist, illustrator, and nature enthusiast Genevieve Jacobs. Using simple materials and techniques, participants will learn skills and principles which will allow the inner artist to emerge! Develop personal style while learning about materials and mark-making, perspective, value, and the art of accurate observation. Subject matter may run the gamut from bugs and leaves to landscape vistas. Start a nature journal, further develop your sketches, or simply spend productive time in a beautiful outdoor setting. Each class covers a different topic and may be taken individually or as a series. Please register in advance and call for supply list. 508-693-9426 Materials will be available for nominal fee.
$30/$25 for PHA members. $25/$20 per class for 2 or more sessions.
Landscape History at the Arboretum
Tuesday, August 4
10-11am
Polly transformed her property into the arboretum we enjoy today in 50 years; however the land has a much longer history. From pre-contact Wampanoag woodlands, to a 19th century roadside inn, to its days as a sheep farm in the 1870s, the historic landscape has a story to tell. Join Karin Stanley, PHA staff member and amateur historian, to explore this history. Learn about the old buildings, stone walls, and landscape features, and view historic photos from our past. We are currently in the final stages of our nomination to the National Register of Historic Places. $5/free to PHA members
Searching for Wild Asian Roses
Wednesday, August 5
7:30pm
Many people consider the rose to be the quintessential garden flower. Everyone knows and loves roses. What few people know though, is the significant influence that Chinese and other roses from Asia have had on the development of modern roses. Join Bill McNamara, Executive Director of Quarryhill Botanical Garden in Glen Ellen, California, to learn about his expeditions to search for wild rose species to better understand their unique and important influence on modern roses. At Quarryhill Asian species roses are grown and displayed from the wild collected seeds for the purpose of conservation and education. These efforts have created one of the largest collections of species roses in the world.
Sponsored by SBS: The Grain Store
Making Herbal Salves
Tuesday, August 11
1-3pm
Holly Bellebuono of Vineyard Herbs returns to PHA for her popular salve-making workshop. This fun hands-on workshop starts with a walk to identify and collect medicinal herbs and weeds on the Arboretum grounds. Next, participants make their own oil infusions and beeswax-based ointments. Learn practical knowledge on when and how to use herbal salves and take home your useful creations. Supplies included. Please pre-register, space is limited.
$45/$40 for PHA members. Call to register 508-693-9426
Sponsored by SBS: The Grain Store