Adult Education
We are proud to bring high-caliber speakers to the Vineyard every summer and would like to thank our friends and sponsors, Bartlett Tree Experts,  Donaroma's Landscape & Nursery Services, Heather Gardens,  Middletown Nursery, and S.B.S. The Grain Store for their generous support of our lecture series.
Program line-up for 2015
This season's programming features great speakers and many workshops, tours, and classes. Many talks will focus on tree conservation and seeds. Ned Friedman, director of the Arnold Arboretum kicks off our summer lecture series in early June with his talk on the evolution of trees. Author Richard Horan takes us on his journey of seed collecting at famous authors homes, Peter Crane delves in to the history of the ginkgo tree, and Quarry Hill director Bill McNamara shares his plant collecting adventures to save endangered trees around the world. Our own Tim Boland, Ian Jochems, and Tom Clark will share stories of their respective trips to the Ozarks and the American Southeast in search of endangered tree seeds as well.
For full listing check our Calendar-at-a-Glance
For detailed listings go to Programs and click on the event on the calendar
To let us know what you think of our programing please contact us at [email protected]
Drawing from Nature
Thursday, September 3 & 17 , 9:30am – noon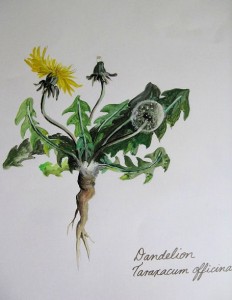 Develop the confidence and skill to render the wonders of the natural world with artist, illustrator, and nature enthusiast Genevieve Jacobs. Using simple materials and techniques, participants will learn skills and principles which will allow the inner artist to emerge! Develop personal style while learning about materials and mark-making, perspective, value, and the art of accurate observation. Subject matter may run the gamut from bugs and leaves to landscape vistas. Start a nature journal, further develop your sketches, or simply spend productive time in a beautiful outdoor setting. Each class covers a different topic and may be taken individually or as a series. Please register in advance and call for supply list. 508-693-9426 Materials will be available for nominal fee.
$30/$25 for PHA members. $25/$20 per class for 2 or more sessions.
Women Healers of the World
Wednesday, September 2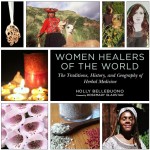 7:30pm
Join award-winning herbalist and author Holly Bellebuono for a vibrant presentation of Women Healers of the World: The Traditions, History & Geography of Herbal Medicine, from her new book. This colorful exploration of historic and contemporary women celebrates the contributions of researchers, scientists, midwives, conservationists and healers. Holly's book will be available for signing after the event.
$10/$5 for PHA members.
The Finest Cut: Taking the Fear out of Pruning
Friday, September 11
1-3pm
Join PHA horticulturalist/arborist Ian Jochems to learn how to take the fear out of pruning. Ian will cover techniques such as directional pruning, shrub rejuvenation and the three cut method as well as tool maintenance. Learn some basic plant physiology and how plant genetics and habits inform pruning choices. There will be in- class demonstrations and some hands-on practice. We will also venture out into the collection to observe how the plants have responded to our pruning program. All materials and tools will be supplied by the Arboretum. $20/$10 for PHA members.
Call to register 508-693-9426