Adult Education
We are proud to bring high-caliber speakers to the Vineyard every summer and would like to thank our friends and sponsors, Bartlett Tree Experts,  Donaroma's Landscape & Nursery Services, Heather Gardens,  Middletown Nursery, and S.B.S. The Grain Store for their generous support of our lecture series.
Program line-up for 2016
We have begun to schedule our programming for the 2016 season, and will again feature many great speakers and workshops.  Speakers include Richard Hawke, from the Chicago Botanic Garden's Plant Evaluation Program; Dave Barnett, Director of Mt. Auburn Cemetery; Mal Condon from the Hydrangea Farm on Cape Cod; Teri Chase, author of Seeing Seeds; and Murphy Westwood, Tree Conservation Specialist from the Morton Arboretum. Check our Programs page for updates and more information.
Check here for our Calendar-at-a-Glance
To let us know what you think of our programming please contact us at [email protected]
Family Book Series
Tuesday, August 2, 10:30am ( every Tuesday through August)
Relax under the shade of a tree and enjoy summer with your family while listening to a story read from a nature-based children's book by one of our volunteers. A simple walk or activity related to book will follow. Books will be selected for children 3-8 years old, although all ages are welcome! Bring a small blanket to sit on; rain location is the Far Barn. No Charge.
Want to extend your Arboretum adventure? Pack a picnic lunch; we have a designated picnic grove near the Visitor Center.
Looking Together
Tuesday, August 2, 2-3pm
Learn more about the Arboretum and our collections on these guided walks and talks led by our knowledgeable staff and docents. These specialized tours have been designed to offer an in-depth and unique Arboretum experience.
Join horticulturist Ben Madeiras to learn about sustainable practices at the Arboretum, no fee.
Seeing Seeds: A Journey into the World of Seedheads, Pods, and Fruit
Wednesday, August 3
7:30pm
There is much more to a seed than the plant it will someday become—seeds, seedheads, pods, and fruits have their own astounding beauty that rivals, and sometimes even surpasses, the beauty of flowers. Join the author of Seeing Seeds, Teri Dunn Chace, for a glimpse into the hidden complexities of the plant world. Images in this illustrated talk feature the extraordinarily detailed and breathtaking photographs by Robert Llewellyn. Teri's talk will open up a world of beauty and fascinating facts about seeds that will change the way you look at these small miracles of nature. $10/$5 for PHA members.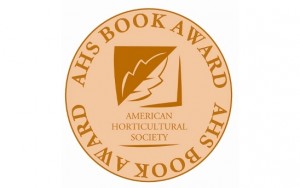 A 2016 American Horticultural Society Book Award
Sponsored by SBS: The Grain Store
War of the Weeds
Thursday, August 4
10-11:30am
Invasive plants like Japanese knotweed, bittersweet, and ragweed are a growing threat to our home landscapes, affecting native plants and wildlife. And they won't go away on their own! Fortunately How to Eradicate Invasive Plants offers clear, easy-to-use solutions to manage these problem plants. Join author Teri Dunn Chace to learn how to recognize invasive plants and acquire eradication options — from simple organic approaches to the safest and most responsible ways to use chemicals. PHA staff will also describe some methods used on our grounds. $10/$5 for PHA members.
A Spoonful of Honey: Medicinal Herbal Workshop
Tuesday, August 9
1-3pm
Description: Join herbalists Holly Bellebuono and Heather Thurber for a workshop on combining herbs and honey to create powerful and delicious medicines for health. Explore the Arboretum grounds in an easy plant identification walk, then indulge in crafting traditional remedies using fragrant herbs and nutrient-rich honey. Holly and Heather will demonstrate making a variety of kitchen remedies including infused honeys, syrups, and electuaries, many of which are featured in Holly's new book The Healing Kitchen, available for signing after the workshop. Workshop includes instruction, supplies, tastings, and goodies to take home. $60/$55 for PHA members. Space is limited, please pre-register.