Adult Education
We are proud to bring high-caliber speakers to the Vineyard every summer and would like to thank our friends and sponsors, Bartlett Tree Experts,  Donaroma's Landscape & Nursery Services, Heather Gardens,  Middletown Nursery, and S.B.S. The Grain Store for their generous support of our lecture series.
Program line-up for 2015
This season's programming features great speakers and many workshops, tours, and classes. Many talks will focus on tree conservation and seeds. Ned Friedman, director of the Arnold Arboretum kicks off our summer lecture series in early June with his talk on the evolution of trees. Author Richard Horan takes us on his journey of seed collecting at famous authors homes, Peter Crane delves into the history of the ginkgo tree, and Quarry Hill director Bill McNamara shares his plant collecting adventures to save endangered trees around the world. Our own Tim Boland, Ian Jochems, and Tom Clark  will share stories of their respective trips to the Ozarks and the American Southeast in search of endangered tree seeds as well. Watch for more as the winter progresses!
For full listing check our Calendar-at-a-Glance
For detailed listings go to Programs and click on the event on the calendar
To let us know what you think of our programing please contact us at info@pollyhillarboretum.com
Vanishing Acts
March – June 2015
Vanishing Acts, a traveling outdoor exhibit developed by the Morton Arboretum, is here! This exhibit seeks to increase public awareness of the precarious future of the world's endangered trees. As the forests go, so go the trees. Experts are delivering new warnings that deforestation, plant diseases pests, and climate change are combining to dramatically reduce the amount and health of the world's forests and trees. Ten percent of all tree species are now threatened with extinction, officials say.
Visitors will embark upon a global journey, exploring compelling tree stores from around the world displayed on 15 panels. Many of the featured trees are planted on the Arboretum grounds.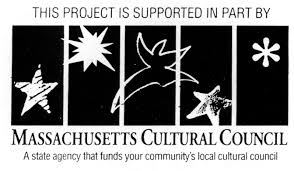 West Tisbury Library Lecture Series
Executive Director Tim Boland is scheduled to give four talks this spring at the West Tisbury Library.
Dates are March 28, April 25, May 9 and May 30. All begin at 2:30
Sedges & Irises & Ferns, Oh my!
Saturday, May 2
10- 11:30am
Actually there's nothing scary about groundcovers…well, maybe if they're reduced to monotonous sheets of green! When carefully selected they can endow any garden with so much: colorful blooms, fragrance, a variety of leaf textures, durability and ease of care are all features that help define the diverse palette of groundcovers for various garden conditions and uses. Join PHA curator Tom Clark for a tour of PHA's living collection highlighting many of the best herbaceous and dwarf woody plants for use in Island gardens and beyond. $5/free for PHA members.
Celebrate Mother's Day
Sunday, May 10
10am – 2pm
Spend Mother's Day at the Arboretum! The Visitor Center will be open and flowering shrubs will be available for purchase. Stroll through the Arboretum on a staff-led guided walk at 10:30.
Extend your visit, entire grounds will be open for picnicking on Mother's Day.